Is your car stuck in your garage because of a broken garage door? We know that there is never a convenient time to have your garage door break.
If you find yourself in need of an emergency garage door repair, make the call to our professional and courteous staff now. We can do garage door repair 24/7 and we can provide a solution to any issue and a door in any condition including
Adjusting, repairing or if needed replacing garage door springs
Diagnosing and repairing a garage door stuck halfway open
Replacing any malfunctioning parts like chains, cables, rollers, and belts
Diagnosing garage electric part issues like issues with openers, photo eyes, sensors, keypads, and remotes
Repairing or replacing damaged sections of your garage door.
Whether your emergency is due to an accident, simple overuse, or old age of parts, we can handle emergency service.
Our courteous and professional customer service staff can schedule your 24-hour garage door repair appointment at a time that is convenient for you.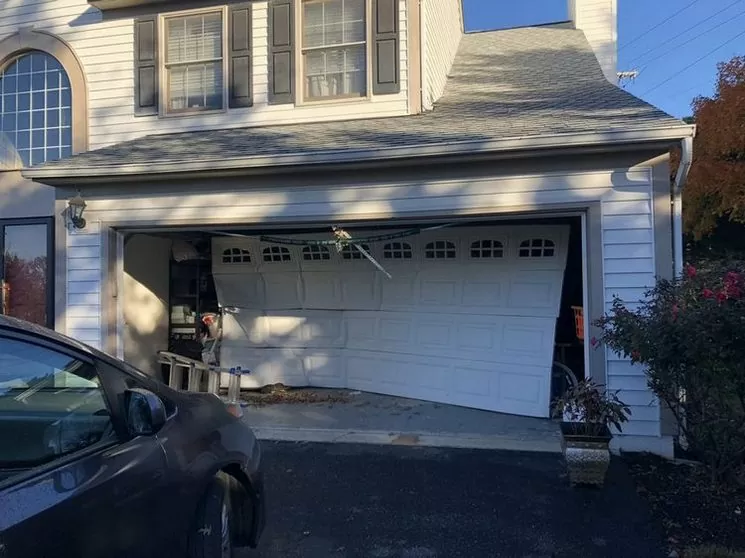 WHEN WE CAN REPAIR YOUR DOOR
When we say at a time that is convenient for you, we mean any time 365 days per year, 24 hours per day. We can provide 24-hour service for either your residential or business needs.
Getting emergency garage door repair service, of course, is only half the battle. What good is quick repair service if the job is not done to your satisfaction?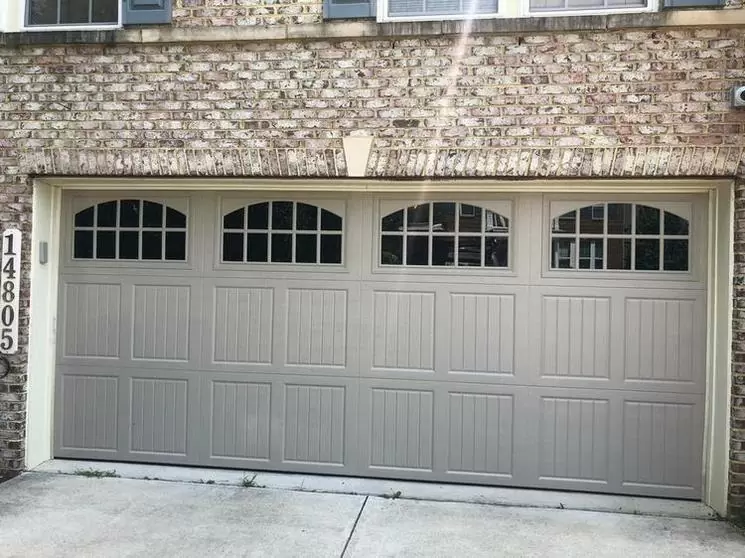 WHY YOU SHOULD PICK US
Our team of courteous and knowledgeable professionals can carefully guide you through every step of the process.
We know a garage door emergency can be time-consuming, so our service department will work diligently to get help to you as quickly as possible.
Once onsite, our highly-trained technicians will quickly diagnose the issues with your garage door. From there, we will walk you through a proposed solution and back that up with a written estimate of the cost.
At YNS we do not work by the hour. You will know upfront what we will do and what that will cost with no worry that we are running up any costs during the work.
Fill out our online request for service or give us a call now to get started towards a fully functioning garage door. An emergency with your door may be stressful enough, let our professional staff make the repair as smooth and stress-free as possible!
WHAT DO WE GUARANTEE?
We guarantee to not only provide a 24-hour emergency garage door repair but also to do quality work. Garage doors usually break down when you least expect it. Even when the weather is treacherous, it is simply unacceptable to leave your garage door unattended.
That's why we work 24-hour and make it possible for our clients to approach us on weekdays, weekends, and holidays.
In case of emergency, you should call us as we know how to repair your garage door so that it does perform to its best capacity. That is when you can mostly rely on YND Garage Door!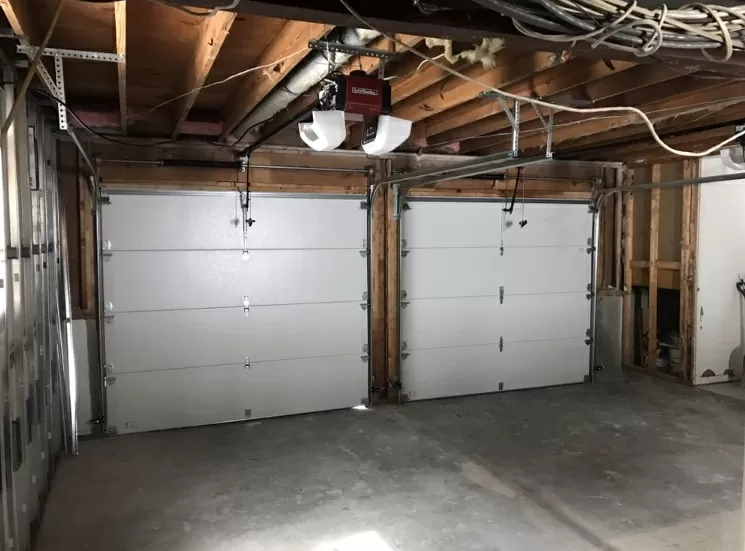 YNS GARAGE DOOR PROFESSIONALS
Our technicians are always ready to attend to you regardless of what the actual problem might be. Our repair services extend to performing tune-ups, replacements, and maintenance. We will link you up with our professionals who are always efficient whenever we provide a 24-hour emergency garage door service to our customers. Get your garage door up and running in no time.
Our clients choose us for the following reasons:
High-quality services for all types of garage door repairs
We can service your garage door at any time of the day and year
Only the best work is done at affordable prices
Emergency services throughout the entire day
We will not charge you more for emergency services
Our professionals are highly trained & capable of dealing with any issue
High-quality customer service
As soon as you contact us for garage doors emergency service, our technicians will try to diagnose what the problem might be. Once you book an appointment, we will come to you as soon as convenient for you. We provide emergency services for both home and commercial areas. Regardless of the garage door type you have, we will do an amazing job on it. Remove the inconvenience that garage doors may bring when they stop working. STI is there to help you out!
BEST DIAGNOSTICS & REPAIRS
We find joy in knowing that our customers are happy with the services we offer. We understand that not everyone is a specialist at garage doors. That is why we always explain to you what the problem is and are ever ready to give you the best diagnostics and repairs. Whenever you have a problem, you can always call us, and we will quickly answer your questions.
Also, our clients know that we never charge hidden fees. What you get charged is based on the degree of the problem and our fixed pricelist. Before we even commence working on your garage door, we will inform you how much it would cost. That way, you will be aware beforehand.
We always make sure that we do not charge our customers ridiculous amounts for repairs or replacements. Get the best work done on your garage for the best prices with our 24-hour garage door service!